Coffee has proven to be a source of happiness for mankind and has been used in various ways for quite a long time. The refreshing feeling one gets after a cup of coffee is something that stays in the mind. Whether it's a tough day at work or a bad mood, coffee proves to be magical when it comes to improving your mood by relieving stress. That's because of the compound called "caffeine" which helps raise energy levels while helping you focus better.
Keeping in mind all these effects of coffee, this article aims to let you know some of the best coffee recipes that are not only easy to prepare, but also a treat for your taste buds. So without further ado, here are the top 5 coffee recipes you must try.
The Cappuccino
Starting with one of the most common forms of coffee that you simply can't afford to miss. While you can pick up a cappuccino from a nearby coffee shop, making one for yourself will always be a better idea. Because of the refreshing feeling it's supposed to give you, a cappuccino is going to be a perfect start to the day. Add it to your morning breakfast and you'll see how your work hours will be less stressful throughout the day.
Cold coffee
Now, cold coffee is surely the love of many due to the fact that it has its own cool and refreshing feeling. Plus, you don't need to do much work to make it, as all you need is a blender with a few ingredients. Especially in the summer time, when you are looking to escape from the scorching heat of the sun, a cup of cold coffee will be your ideal companion. Choose the right amount of coffee to suit your taste and you'll be in a better mood than before. Sounds exciting, right?
The Bulletproof Royal Café
This list of amazing coffee concoctions to try won't seem complete unless you include "Bulletproof" coffee. The ketogenic effects of this creamy, delicious coffee are perfect for starting the day. Basically, Bulletproof Coffee is a blended form of butter/coconut oil/MCT (medium chain triglycerides) and coffee. The reason this one is important to mention is that it produces effects like appetite control and increased energy levels. Its low carbohydrate content allows bulletproof coffee to be an obvious love for those on a ketogenic diet. You might want to read up on it and see what wonders it can do for you.
Filter coffee
This incredible coffee recipe comes from southern India and is known for its beautiful appearance and delicious creamy texture. The name filter coffee comes from the fact that it is filtered through a perforated container during its preparation. This perfect coffee sensation and the presence of a good amount of milk is heavenly in taste and definitely deserves to be on this list.
Iced Coffee
Iced coffee is the perfect example of how fancy a coffee recipe can be. The fact that it contains ice cream makes it even more delicious than its other competing recipes. That's not where it stops, as the iced coffee also contains various flavors of rum or liquor, nutmeg, etc. that can be chosen according to your preferences. This recipe, topped with ice, is something you are bound to try once if you claim to be a coffee lover.
Take courses
If you want to learn how to make one of these super refreshing drinks, check out "Barista" classes near you. The classes are for anyone who wants to become a Barista, but if you want to learn how to make better coffee in the morning, you can attend too!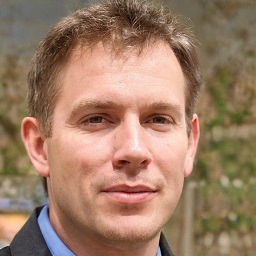 Previously a tester of household appliances, I discovered a passion for coffee and the Barista world 6 years ago. I now spend my spare time sharing my experiences with my community. I hope you will find some nuggets on my blog 😃