To start the day, coffee is a must! But do you know the green coffee ? Unroasted, it is the fruit of the coffee tree directly harvested from the tree. 100 % natural, it contains many virtues for health. In addition, it can be enjoyed as an herbal tea or ground to suit all types of consumption. So what are its secrets? Answer!
What is green coffee?
Green coffee is 100 % natural coffee! It simply comes from the cherries of the coffee tree, a fruit harvested directly from the tree and which contains the famous coffee beans. Native to the same countries as coffee, it grows at altitude in a tropical zone. Its taste is therefore much sweeter than roasted coffee and can easily be enjoyed ground or in herbal tea. Moreover, as it is not cooked, it contains a maximum of benefits with a high rate of cafestol and kahweol. The result? It is a real ally for health!
What are the benefits of green coffee?
Stimulating, diuretic and detoxifying, discover the many benefits of green coffee!
A strong stimulating power
As it is much richer in caffeine than roasted coffee, green coffee gives a real boost! In the morning, it can be enjoyed at breakfast to start off on the right foot and limit the feeling of fatigue. In addition, it promotes endurance during physical exercise. Moreover, it is often used by sportsmen who need to boost their performance. On the level of concentration, it increases attention and the level of vigilance. Moreover, it facilitates the treatment of information as well as the reactivity.
A diuretic effect
In addition, green coffee is known to increase the burning of sugar and eliminate fat in depth. This is why it is generally used in slimming diets since it attacks fatty tissue in depth while facilitating intestinal transit. In the long term, it avoids the development of type 2 diabetes and liver pathologies.
A detox solution
Finally, as it is rich in cafestol and kahweol, green coffee also participates in the elimination of toxic waste in the body. Thanks to a targeted action on the liver and the digestive system, it activates the metabolism in depth to help digestion and limit the sensation of bloating. As for its antioxidant power, it neutralizes free radicals and allows to fight effectively against oxidative stress responsible for aging.
So, when do you get to taste green coffee?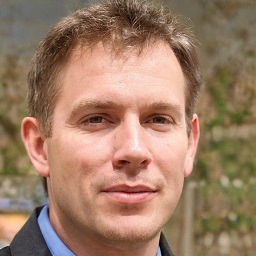 Previously a tester of household appliances, I discovered a passion for coffee and the Barista world 6 years ago. I now spend my spare time sharing my experiences with my community. I hope you will find some nuggets on my blog 😃