Dalgona coffee is more of a dessert than a coffee, but after more than a week of sitting at home and absorbing countless variations of rice pasta, it's time for a little sweet debauchery. The fact that most people feel the need to indulge in a little pleasure is evidenced by the popularity of the coffee creamer recipe on TikTok and Instagram.
We agree that this is not the most "gourmet" of coffee recipes, but we do what we can!
No, food won't bring us into close contact with the world, nor will it make us regret cancelled concerts any less, but at a time when almost nothing pleases, it's worth helping yourself to even a little pleasure. They include the preparation of the Dalgona Coffee dessert, which recently conquered not only TikTok (more than 45 million views ). A simple recipe is shared on Instagram (20,000 posts), countless Instastories and in private messages. If it hasn't reached you yet, we're sharing this property with three ingredients and water.
How to make Dalgona coffee at home?
The drink is inspired by the Korean Dalgon candy, which resembles caramel, and you need one serving to make it:
- 2 teaspoons of instant coffee
- 2 teaspoons of sugar
- 2 teaspoons of hot water
- half a glass of cow's milk or plant milk
Mix coffee, sugar and water with anything - it can be a blender, a whisk or even an ordinary spoon - until you get a thick mass. Pour milk or a vegetable drink into glasses with ice, put a layer of this coffee cream on top. That's it, it's ready.
The ingredients:
Promo
Best Seller No. 1
Carte Noire Classique en Format Recharge, Café Instantané, Café Soluble, 100 Tasses, 180 g
Carte Noire Classique, retrouvez le plaisir unique de Carte Noire en café instantané
Un café soluble délicat et aromatique
Nos Maîtres Torréfacteurs mettent en œuvre tout leur savoir-faire pour révéler le meilleur des arômes de chacun de nos cafés
Cette passion pour l'excellence et l'assemblage minutieux des meilleurs grains révèlent une richesse aromatique incomparable
Format recharge 180g. Correspond à environ 100 tasses pour une quantité suggérée de 1.8g par tasse
Promo
Best Seller No. 1
ALTER ECO - Sucre Muscovado en Poudre - Sucre Complet Bio et Équitable - Origine Philippines - 500 g
SUCRE MUSCOVADO BIO ALTER ECO : Parfait pour sucrer vos boissons chaudes et pâtisseries, ce sucre complet issu de l'agriculture biologique aux douces notes de miel et de caramel vous offre une expérience gustative inégalable.
QU'EST-CE QUE LE SUCRE MUSCOVADO ? : Non raffiné, le sucre Muscovado Alter Eco est un sucre de canne complet de couleur caramel aussi riche en nutriments qu'en saveurs. Il s'agit d'un produit emblématique des Philippines.
SUCRE BIO ET EQUITABLE : Labellisé AB et FairTrade, ce sucre est issu de cannes à sucre cultivées par de petits producteurs qui pratiquent l'agriculture biologique et sont rémunérés à la juste valeur de leur travail.
PREMIER PRODUIT EXPORTE PAR ALTER TRADE : L'organisation Alter Trade valorise le travail des agriculteurs philippins mettant en avant le respect de la biodiversité et les bonnes pratiques de récolte, pour un produit authentique.
BIO ET ÉQUITABLE : Alter Eco propose des boissons et aliments naturels, éthiques et respectueux de l'environnement, issus d'ingrédients bio venant de producteurs justement rémunérés, dans une vraie démarche de commerce équitable.
Best Seller No. 1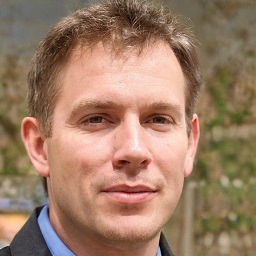 Previously a tester of household appliances, I discovered my passion for coffee and the Barista world 6 years ago. I now spend my spare time sharing my experiences with my community. I hope you will find some nuggets on my blog 😃
Last updated on 2022-06-26 / Affiliated links