Before we even get into the benefits of coffee grinders, it is important to note that even the best grinder will not give satisfactory results if the coffee beans are of poor quality. Here is a short guide to buying coffee beans.
How to buy good coffee?
As you can see, a coffee grinder is an essential accessory for a person who claims to be a coffee lover. But it is very important to buy quality coffeeIf you don't have a mill, you won't need to buy one. Ideally, you should buy coffee from a roaster, but unfortunately not everyone lives near such a shop.
You will therefore have to find other solutions to obtain coffee beans. There is no point in going to your local supermarket, as the choice is very limited, or even non-existent most of the time. It is also useless to look at the big e-commerce sites, because that would be like choosing your coffee with your eyes closed. There is a good chance that you will end up with bad, badly roasted coffee.
The best way is to look for a site like moncafeitalien.fr. There you will find carefully selected coffee beans. You will have no less than a dozen coffee beans. It is up to you to choose whether you like a fruitier or more bitter coffee. Once you have received your coffee, you will be able to discover all the subtle aromas of a freshly ground coffee.
As its name suggests, the coffee grinder is a device that allows coffee beans to be crushed or ground. As practical as it is economical, this accessory has recently become a favourite among coffee lovers. This makes sense given the variety of benefits it offers to its user. To cut a long story short, here are 4 good reasons why you should get a coffee grinder.
1. Better quality coffee
Using a coffee grinder to make coffee is not a requirement. However, this accessory offers you the possibility of extracting the fragrance from the coffee beans instead of crushing them. In other words, you have the advantage of grinding the coffee beans yourself. This means that you can choose the quality of coffee beans available on the market yourself. In short, you have control over the quality of what you consume. Obviously, this will be an opportunity for you to enjoy a well-ground, fresh and above all good quality coffee. It is always best to enjoy a cup or two of coffee that is rich in its original aroma. The coffee grinder is the best way to achieve this.
2. A control on the grind
It's a fact: whether it's filter or espresso, the quality of a coffee depends largely on the grind. It is the grind that determines the quantity and quality of the aroma after the coffee has been prepared. Hence the need to have control over the grind.
Whether it's a manual or electric coffee grinder, buying this type of accessory gives you control over the grind. Indeed, depending on your preferences, you have the advantage of choosing the texture of your ground beans and above all the possibility of varying the taste. You can thus enjoy a better quality drink without the coffee losing its original flavour.
3. Remarkable time savings
The coffee grinder allows you to save a lot of time. Indeed, thanks to this device, you will no longer need to go to a grocery shop. Explicitly, the coffee grinder allows you to have your coffee in no time. All it takes is two or three movements and your coffee beans are well ground. All you have to do is prepare and enjoy your hot cup of coffee. You can choose between an electric coffee grinder or a manual coffee grinder.
4. A fairly reasonable price
The coffee grinder is available at prices to suit almost all user profiles. Indeed, depending on the power of the machine, its features and its capacity, the price can vary from 20 euros to more than 350 euros. This is a very affordable device, especially as you can get a good quality coffee grinder for as little as €30. Models with a rotating blade, for example, cost between 25 and 50 euros. Those with an internal coffee grinder can be purchased for a minimum of 60 euros.
If you are looking for a good quality coffee grinder, I have written a full test on the bodum bistro coffee grinder.
There are clearly many reasons to buy a coffee grinder. Between the quality, convenience, time savings and reasonable prices, you have plenty to be happy about.
Overview
Coup de ❤ from the café délice team
Best value for money
Product
BODUM - 10903-01EURO-3 - Bistro - Electric Coffee Grinder, Stainless Steel Grinder - 160 W - Black
Melitta Molino, Black, 1019-02, Electric Coffee Grinder, Flat Grinder
Melitta 1027-01 CALIBRA EU grinder, 160 W, black/stainless steel
Bodum - 11160-01EURO-3 - BISTRO - Electric Slat Coffee Grinder - Black - 150 W
Coup de ❤ from the café délice team
Overview
Product
BODUM - 10903-01EURO-3 - Bistro - Electric Coffee Grinder, Stainless Steel Grinder - 160 W - Black
Best value for money
Overview
Product
Melitta Molino, Black, 1019-02, Electric Coffee Grinder, Flat Grinder
Overview
Product
Melitta 1027-01 CALIBRA EU grinder, 160 W, black/stainless steel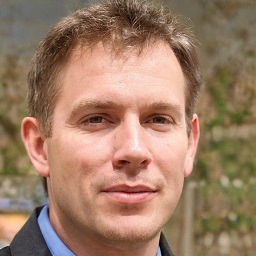 Previously a tester of household appliances, I discovered my passion for coffee and the Barista world 6 years ago. I now spend my spare time sharing my experiences with my community. I hope you will find some nuggets on my blog 😃
Last updated on 2022-06-26 / Affiliated links