Roasting your own coffee beans at home has never been more accessible! Dedicated roasting machines are now available at affordable prices and make the process much easier. In this article, I detail my experience of learning how to roast coffee and what I have learned along the way. So, if you are new to the concept of home roasting, this article will probably be useful to you!
A few years ago I discovered the amazing character of a freshly roasted local coffee. Indeed, only a few days after roasting, this type of coffee completely redefines your way of thinking - personally, I go for the freshest coffee possible as I like to experiment with different brewing methods. But the price of premium coffee has not always been viable for me! So rather than settle for stale coffee from the supermarket, I started looking into home roasting coffee.
The following Christmas, my wonderful wife - always very thoughtful! - surprised me with a coffee roaster, a book on home roasting and several packets of unroasted green coffee beans. How much more awesome can you get? That was all I needed to get started... and I was roasting my beans in a matter of days.
Please note that purchasing products from links in this article may earn me commissions at no extra cost to you.
Why bother roasting your own coffee beans?
Roasting coffee at home has many advantages and benefits. I will list them quickly:
Roasting coffee is a fun and rewarding hobby.
It responds to a financial logic once the method has been mastered.
Your own roasted coffee beans will give a better result than other coffees and your friends will be jealous.
It is a great gift for friends and family.
You can buy raw coffee beans cheaply, especially if you buy them in bulk, while saving yourself trips to a local roasting shop.
You won't have to put up with intensely bitter and overpriced supermarket coffee.
So, aren't you eager to try your hand at roasting? Beware! Before doing so, you should consider the following points to ensure that you are compatible with coffee roasting.
Is home roasting for you?
If you are considering learning how to roast coffee beans, you need to know what you are getting into. Indeed, even though the basic roasting of coffee is relatively straightforward, I would like to share with you some of the less obvious parts of the experience, so that you can manage your expectations!
Firstly, when I started roasting my own coffee beans, I realised very quickly that I should have done a bit more research beforehand. I burned my first beans and I might as well tell you that it stank in the house... Of course, the smoke alarms went off too and the coffee chaff went everywhere! In fact, it took me several batches before my coffee was roasted evenly. Basically, these things are easy to control, but only if you have done your homework first.
In the end, you can see that home coffee roasting may not be for everyone, as it requires a certain level of commitment. However, if you are a fairly meticulous and patient person, chances are you will enjoy the hobby! That said, the choice of machine is also important. There are really significant differences between models, especially in terms of these levels of involvement and cleaning, so select your roaster carefully.
Roasting your own beans to save money
Coffee roasting is one of those rare hobbies that also makes financial sense! This is because raw, unroasted coffee beans are much cheaper than roasted ones - even more so if you buy these green coffee beans in large batches - and they keep much longer. The result is that you save time and money.
For example, I usually only make 2 or 3 coffee purchases online per year and can roast a pound of coffee in less time than it takes to go to a roaster - even though it costs me about 1/3 of the price! So if you are a heavy coffee drinker and prefer high quality coffee, the savings on roasting should be a great incentive to start.
Where to buy raw coffee beans
The most convenient way to buy raw coffee beans cheaply is via the Internet. I have two recommendations, depending on the size of your order.
For small purchases (a few kilos or less), I recommend using Amazon. The cost of shipping may or may not be included, but it's a cost-effective way to get started and you'll receive your coffee quickly. Here's an example of the coffee to look for: 1.5kg, single origin unroasted green coffee beans, specialty grade from a single Nicaraguan estate.
I have also written a coffee bean buying guide
Either way, your unroasted coffee beans should be much cheaper than the roasted alternative. That's how I buy all my coffee!
Monitor roasting
You will need to pay special attention to your roast. Indeed, all roasters must be monitored 100% of the time during the roasting cycle. Be aware that the beans will reach 400 to 500 degrees and can easily become a fire hazard. There is no such thing as a roaster that can be left in your home unattended! While some roasters are more multitasking friendly than others (such as the Nesco), you still need to be vigilant throughout the roasting cycle.
In this sense, it is not a bad idea to keep a fire extinguisher near your roasting station. Well, if you're careful, you probably won't have any problems! Also be careful if you are roasting indoors, you can set off your smoke detectors if there is poor ventilation.
Don't forget to ventilate
You will need to ventilate the air around your roaster. Depending on the machine, the roasting of the coffee can produce a lot of roasted smoke. Note that smoke detectors are most often triggered towards the end of the roast. So keep an eye on the quality of your ventilation.
If you have a hood that exhausts air to the outside, this will do the trick. If not, you will probably have to open the windows or even roast outside. However, some machines like the Nesco Pro remove smoke and can easily be used indoors. Your house will still smell a bit like burnt grass on the day you roast.
By the way, if you think that the smell of freshly roasted coffee is delicious, you should know that in reality the pleasant smell of coffee only becomes visible a day after roasting. Freshly roasted coffee is more like a combination of grass and campfire. Your whole house will smell like this if your ventilation is not adequate!
Your senses, the ultimate allies in assessing the progress of the roast
It is essential to keep track of the different stages of the roast.
In most cases, nothing obvious happens at first and the experience can be a bit dull. However, once the beans are hot enough, things progress very quickly. The flavour changes and the colour darkens. The beans heat up to the point where the starch breaks down, causing slight crackling noises. These signals help identify the stage of the roast you are in.
The first time you hear a crackling sound during roasting is called the "first crack". This indicates that the breakdown of the starch has begun. Pulling the beans at the first crack will result in a lighter roast than one minute later.
As the beans continue to roast, they make a different, higher-pitched crackling sound. This is the 'second crack', signalling a later stage and a much darker roast. This is precisely when your smoke alarm may go off - if you like your coffee black, you've been warned!
Using your senses - sight, smell and hearing - will help you identify the stage of the roast and achieve the desired result.
After the roast, the cleaning!
Cleaning is necessary. During the roasting process, the coffee separates from a thin outer film called 'straw', which must be collected and removed. It is most often found on the top and you will need to remove it effectively before storing your coffee, because it can completely spoil the taste.
Fortunately, many automatic roasters have a mechanism that collects it during the cooling cycle for easy cleaning. However, if you are using a manual roaster, you will have to do this yourself, usually with a sieve.
How to store your coffee beans?
Freshly roasted coffee should be stored in an airtight, opaque container with a degassing valve. These containers will allow your coffee to release gases in the days following roasting, while protecting it from light and outside air.
There are many variations, but I recommend the Coffee Gator stainless steel container. Above all, make sure you get one with a degassing valve!
Best Seller No. 1
Coffee Gator Coffee container - Coffee aroma container with measuring spoon included - Coffee container
Keep the taste of your coffee protected from CO2. Most containers on the market allow light, oxygen, CO2 and moisture to pass through, which will damage and alter the flavour of the coffee. The Coffee Gator container protects your coffee from all these aggressions.
Protect your coffee from CO2. After roasting, coffee beans naturally emit CO2, which quickly spoils the taste. That's why we have equipped our coffee container with a non-return valve that allows CO2 to escape without allowing outside air to filter in.
Check the freshness of your coffee! The lid of our container has a circular expiry date indicator, so you can regularly check the freshness of your coffee. The Coffee Gator container is ideal for ground and bean coffee.
A few days after roasting, your coffee will become aromatic and tasty. It will all be worth it, knowing also that it would cost you a lot of money to experience this elsewhere...
Conclusion
When it comes to grinding and preparing my own coffee beans, I am always blown away by the smell and taste. I really can't get enough of it! I only buy roasted coffee a few times a year, only when I'm in a hurry and don't have time to roast it myself. Anyway, if you're a do-it-yourself kind of person and you like coffee, you'll probably get a lot of benefit from home roasting.
So that's a good summary of the things I've learned since I started roasting! I really love it and I'm proud of the fact that I roast my own coffee. The best part is that this hobby has also saved me hundreds of pounds every year, despite the price of roasters. So I highly recommend it to all coffee geeks who are considering roasting!
Finally, if you are seriously interested in roasting, I recommend you check out Kenneth David's book Home Coffee Roasting, Romance and Revival (seen on Amazon).
This book details everything from the regions of origin of the coffee beans to the roasting technique, with summaries and diagrams of the different types of roasters. In fact, you shouldn't buy a roaster without reading this book! As such, you will probably find it among the Amazon recommendations, next to the roasters.
If you think this article might be useful to someone, please feel free to share it with them! I'm always happy to answer questions too.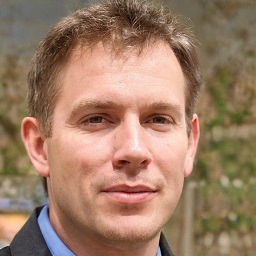 Previously a tester of household appliances, I discovered my passion for coffee and the Barista world 6 years ago. I now spend my spare time sharing my experiences with my community. I hope you will find some nuggets on my blog 😃
Last updated on 2022-06-26 / Affiliated links